Lt. Gov Coleman tours BHH vaccinations facility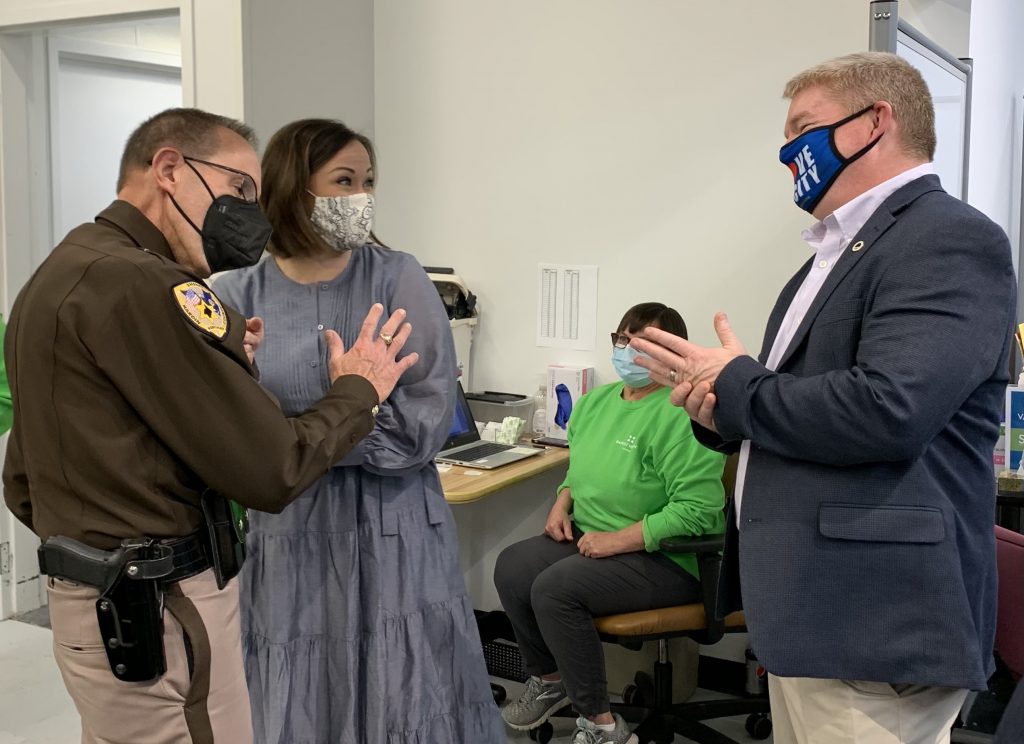 Lieutenant Governor Jacqueline Coleman made a stop at the Towne Mall in Elizabethtown yesterday afternoon, touring the vaccination facility of Baptist Health Hardin. 
Coleman spoke with local government and healthcare leaders before departing for Campbellsville to tour another vaccine site. Baptist Health Hardin officials say they've seen an increase in registrations, with phone lines open Tuesday through Thursday, 9am to 4 pm.
Whistle Stop taken off auction, sold to new 'local' owner
Initially slated for the auction block, the Whistle Stop has instead been sold. Owners Mike and Lynn Cummins made the announcement this week, saying they had instead sold the acclaimed restaurant to a new owner. The couple did say Thursday afternoon that the new owner is local, but did not disclose the identity of the new owner. The Cummins' bought the restaurant from original owners James and Idell Sego 16 years ago. The restaurant has won numerous awards over it's 44 year history, and has become a cornerstone of the Glendale community.
March 5th marks Colorectal Cancer Awareness Day
Today is Dress in Blue day for Colorectal Cancer Awareness Month. In September of last year, we talked with gastroenterologist Dr. Kawsheef Hider about the all too common disease.
As part of today, individuals are encouraged to wear the color blue to raise awareness about the disease.
1-year anniversary of Kentucky's first Covid-19 case Saturday
It's hard to believe it, but tomorrow, March 6th, is the one year anniversary of Kentucky confirming its first case of Covid-19. To mark the occasion, Terrie Burgan with Lincoln Trail District Health Department joins us tomorrow morning on the Breckinridge Report to look back on the 1 year anniversary.
The entire conversation can be heard Saturday morning on 94.3 the Wolf
Johnson and Johnson vaccine makes it's way to hands of local pharamcies
Doses of the Johnson and Johnson vaccine have made their way into local pharmacies. Yesterday, Inspire RX pharmacy owner and pharmacist Nathaniel Adams said they experienced high demand for the vaccine Thursday afternoon.
Adams says it's especially satisfying for local pharmacies such as his to offer the vaccine. The pharmacy, as with others, only received 100 doses of the single shot vaccine.