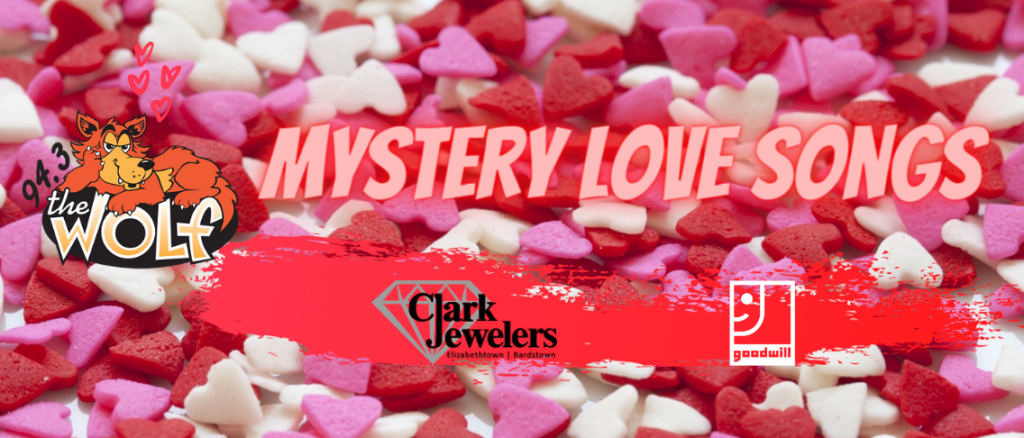 Just in time for HOWL-entine's Day, The Wolf has some Love Songs for you! It'll be your job to figure out what they are!
Listen weekdays to get your daily clue (7:35am M-F, 12:05pm M-Th, 4:40pm M-Th). You'll also get your clue sent once a day through the Wolf App.
Then, on Friday morning between 8-9am, Eric and Jodie will play the song. Caller number 14 when they hear it, will win a special HOWL-entine's Prize Pack featuring:
2 tickets to the Country Music Hall of Fame and Museum
A pair of sterling silver hoop earrings from Clark Jewelers in Etown
$30 Gift Certificate to Goodwill
Get the clues, hear the song, win the prizes, feel the love!