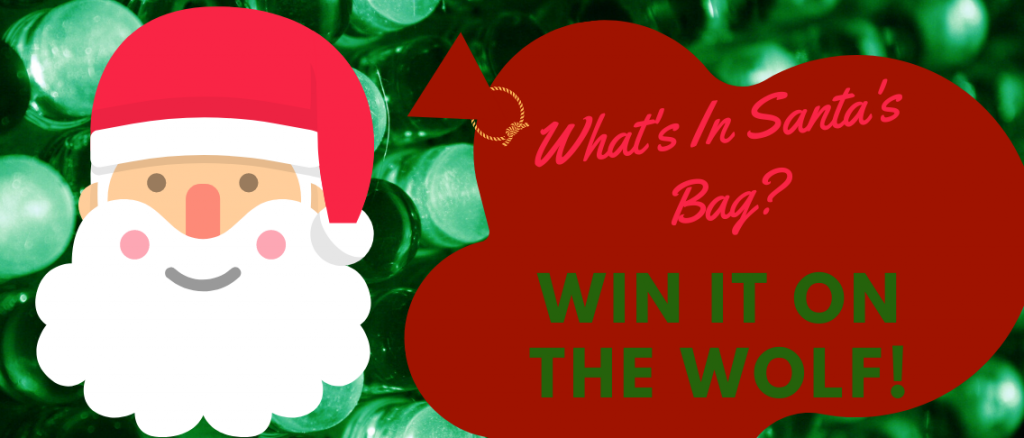 Santa dropped off a bag of lots of gifts here at The Wolf and we'll be telling you what they are. As long as you make your list and check it twice, you could win them. Write down the presents and their sponsors when Santa reveals them. From Monday, December 2nd to Friday, December 6th we'll reveal each gift at the following times:
7am, 9am, Noon, 3pm, 5pm, and 8pm Eastern Time
Then, from Monday, December 9th – Friday December 13th, we'll ask for callers to identify the items in the bag with Eric and Jodie at 6:45am and 8:15am each day. Each caller that correctly identifies all the items, will be qualified to win everything in the bag on Friday, December 13th at 8:45am!