Did you know…
More than 244.5 million American adults listen to the radio each month
Radio reaches 90% of adults aged 18-34, 94% aged 35-49 and 91% aged 50 and older
Traditional TV reached just 62% of adults aged 18-34
Spotify only reaches 19% of Americans everyday
Radio is the number one mass reach medium with 93% of people interacting with Radio, 79% of people interact with smartphones, 73% of people interact with social media, and 64% of people interact with video subscription services
Our Demographics
When planning a marketing strategy, allocating your investment dollar wisely by creating your "niche in the market" is vital to the success of your business. 94.3 The Wolf has positioned itself by giving listeners what they want to hear. Through a combination of top forty hits and classic songs of yesterday, 94.3 The Wolf has developed a loyal listener base. Listeners between the ages of 24 and 54, remember these songs. This is the target group advertisers want to reach, and it's that same target group that 94.3 The Wolf can deliver.
Of All Listeners…
66% are in the 25-54 demo
74% are in the 18-49 demo
81% have graduated from high school or more
62% are married
69% are employed full or part time
60% have a household income of $30,000+
71% own their own home
Radio delivers the consumers that advertisers want to reach, and 94.3 The Wolf delivers the widest variety of listeners!
WULF 94.3 The Wolf has an effective radiated power of 50,000 Watts, covering a growing are of Central Kentucky, Sothern Indiana and beyond. 94.3 The Wolf provides unique programming to the markets with a variety of exclusive packages including, news, weather, sports, and specialty shows.
Custom Packages
94.3 The Wolf Account Executives can create a custom package for sponsors who need to target specific audience segments. While normal run-of-schedule advertising is great for saturating the market, a custom package can aim your advertising dollar where it will have the most impact. Custom packages can involve (but are not limited to) the following:
Sponsorship of programs during specific day parts
Sponsorship of contest
Sponsorship of special promotions
Commercial spots in specific day parts
Remote broadcasts
A combination of any of the above
Fulfilling Your Advertising Needs
94.3 The Wolf Account Executives will work with clients to fulfill their needs, including assisting in the coordination of cross-promotional ideas. Our goal is to give you the most cost effective way to deliver your message to potential customers. Contact our Account Executive for details: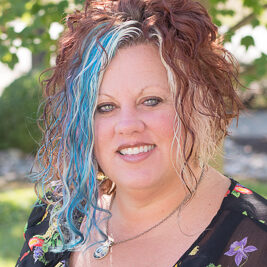 Kelly Bauer
Reginal Account Executive
Kelly Bauer has over 20 years experience developing successful radio campaigns for her clients.
To find out why advertising on 94.3 The Wolf is right for you, fill out the form below and one of our sales executives will be in touch.