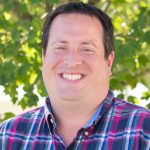 Eric Cornish
Weekdays 6a – 10a, Saturday 2p – 7p
Eric is a Kentucky boy that has never lived outside the commonwealth, though he has lived all over it. Born in Louisville, Kentucky, Eric attended Trinity High School and grew up loving country music from Garth Brooks, Tracy Lawrence, Tim McGraw, Collin Raye, and others. He went to Western Kentucky University and started out his radio career right there in Bowling Green. From there he hosted mornings in Murray, KY until 2008, then it was off to Henderson, KY. While living there, Eric worked in Evansville, IN for 7 years. After coming back to home, he settled his family into his old neighborhood, and since 2018 has been a member of the Wolf Pack, howling into your radio every morning! When he's not on the Wolf, you can catch him in the ring as the announcer for OVW Wrestling on WBNA-TV and Fite.tv! He's a life-long Kentucky Wildcats fan, also loves the Tennessee Titans. You might find him out playing trivia, singing karaoke, or camping with friends at Rough River. He loves animals, finding new places to eat, and hanging out with good friends. Most of all, he loves his family. Eric married wife, Lori in 2005, and they have two beautiful children, LeAnn and Bradley!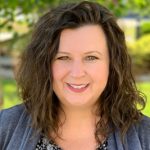 Jodie Thompson
Monday – Saturday 6a – 10a
Jodie Thompson was born in Hardin County and grew up between Meade and Hardin counties. She graduated from West Hardin High School in Stephensburg, KY. Jodie grew up listening to classic country. Some of her favorites are Johnny Cash, Conway Twitty, Waylon Jennings and more. She went to Tri-City Barber College where she met her husband Rob who owns a barber shop in Elizabethtown. Together they have their wonderful daughter Grace. Jodie went to work for The Wolf in 2002. She has done a little bit of everything over the last several years. In 2019 Jodie went from afternoons to the morning show with Eric. Jodie loves being part of the morning show! She enjoys the relationships they developed with listeners. Jodie loves watching her daughter play volleyball and going to watch the University of Kentucky Women's volleyball games. She is big into crafts and sewing, hanging out with their rottweiler Maggie, spending time with family and going on vacations to Disney. Most of all she loves her family.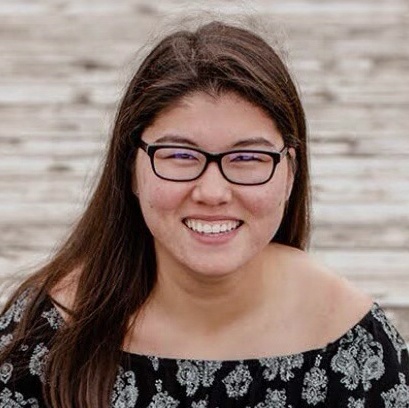 Anna McKinley
News
Anna McKinley started with the WQXE and WULF news team in June of 2021. She is a graduate from Campbellsville University where she earned a Bachelor's of Science. Se is doing her best to serve the community by helping raise awareness of current events.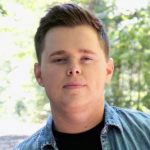 Kevin Jaggers
Monday – Saturday 10a – 2p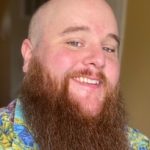 Jimmy Wilson
Weekdays 2p – 7p, Sunday 7p – Midnight
Jimmy Wilson was born in Louisville, KY and raised in Hardin County. He grew up listening to country music and was inspired to play music as a teenager. Upon getting a guitar for his 16th birthday, the first song he learned was "Courtesy of the Red, White & Blue" by Toby Keith. In high school, he worked with HCEC-TV in production and always had an interest in broadcast media. After spending 10 years in the New Jersey and Upstate New York areas, he moved back home to Elizabethtown with his wife and 3 daughters. He still loves music and now plays a variety of instruments himself. He's also dabbled in producing and hosting podcasts from his bedroom studio but definitely prefers the Wolf studio. Being a part of the team fulfills a lifelong passion for him and he's grateful to be in the mix. You can catch Jimmy on The Wolf on Sunday nights.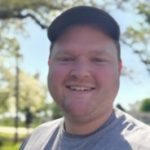 Blake Ryan
Saturday 7p-Midnight, Sunday 2p – 7p
Blake Ryan joined the Wolf Pack in January 2015, as a part-time employee for the radio station. He quickly learned his craft and loved his new position being a team member with the other Alpha Wolf Leaders. He was always told that he had a face…for radio during his twelve years of acting at the Hardin Performing Arts Center (The PAC). Maybe now he has the voice too. Born and raised in Rineyville, Hardin County, Kentucky, Blake graduated from John Hardin High School with a certification in communications in 2010 with eight years of experience of television production with Hardin County Educational and Community Television (HCEC-TV). In December 2013, he married his beautiful wife Danielle. They have two daughters. They enjoy spending time with family, friends and their pets, taking long walks, playing corn hole, tennis and just enjoying the simple things in life.